Signature Aviation Achieves Carbon Neutrality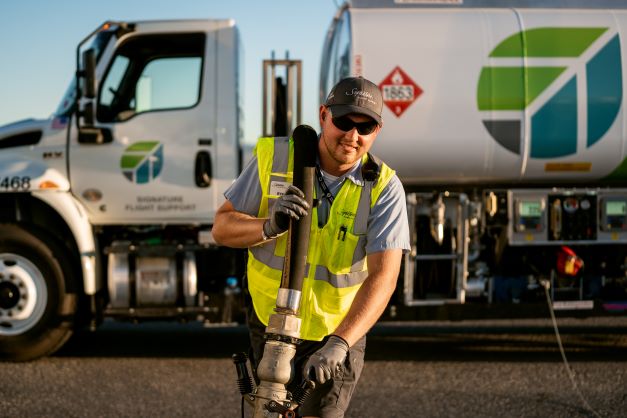 Signature Aviation, the world's largest private aviation terminal operator, announced recently that it has achieved carbon neutrality for 2022 across its global network of more than 200 FBO locations. Signature's investment in carbon neutrality covers greenhouse gas emissions from all of its ground equipment, vehicles, facilities, electrical and natural gas heating and buildings (known as Scope 1 and Scope 2 emissions). It also announced its commitment to maintaining carbon neutral operations for every year going forward, becoming the first private aviation company to make such a network-wide commitment.

Signature has accomplished this milestone by first reducing its own emissions through electrification of vehicles, energy efficiency and on-site solar power across its facilities, and grid-based renewable energy, and then with carbon offsets for the remaining emissions. Signature's entire offsets investment came from the Elk Creek Mine project near Paonia, Colorado, approximately 80 miles from the heart of Colorado's ski country. As Signature continues its investment in reducing its own emissions in future years, it anticipates that offsets will contribute a smaller amount of its investment in carbon neutrality.

Signature Aviation is one of seven companies that have submitted an application for the FBO lease at the Aspen/Pitkin County Airport.

Please click here for the full story.