Gulfstream Introduces Two All-New Business Jets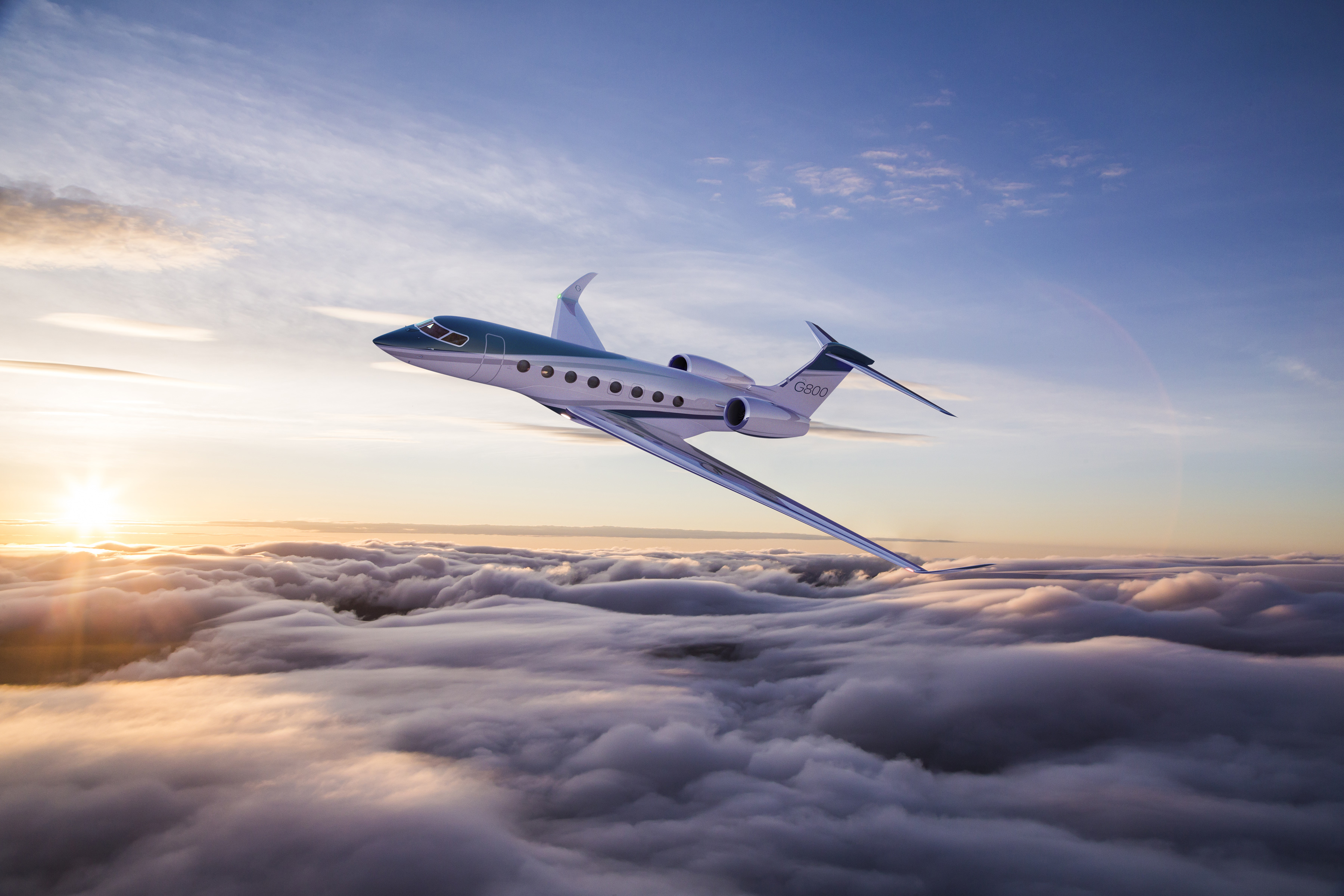 Gulfstream introduced two all-new aircraft, further expanding its ultramodern, high-technology family of aircraft: the Gulfstream G800, the longest-range aircraft in Gulfstream history, and the Gulfstream G400, the first new entrant to the large-cabin class in more than a decade.
Gulfstream announced the new aircraft before a live audience at its Savannah headquarters along with a global virtual broadcast via its website, Facebook and YouTube. The exclusive event featured a virtual tour of the new G400 and a live reveal of the first G800, stunning attendees and viewers as it made its debut.
"For more than six decades, Gulfstream has led the business aviation industry with our commitment to continuous improvement and by consistently setting new standards for safety, performance, innovation and comfort," said Mark Burns, president, Gulfstream. "Today marks a major milestone and investment in our company's future with the introduction of the G800, our fastest longest-range aircraft yet, and the G400, the industry's first new large-cabin aircraft in more than a decade."
The G800 offers customers the longest range in the Gulfstream fleet with its 8,000-nautical-mile/14,816-kilometer range at Mach 0.85 and 7,000-nm/12,964-km range at Mach 0.90. Powered by high-thrust Rolls-Royce Pearl 700 engines and the Gulfstream-designed wing and winglet introduced on the Gulfstream G700, the G800 also features enhanced fuel-efficiency and more city-pair capabilities. 

"We designed the ultralong-range G800 to extend our customers' reach to more people and places around the world," said Burns. "The G800 redefines what it means to go farther faster in a Gulfstream and offers even more time savings with its impressive range at high speed."

The G800 is designed to seat up to 19 passengers and offers up to four living areas or three living areas with crew compartment. It also features the signature Gulfstream Cabin Experience with 100% fresh, never recirculated air, whisper-quiet noise levels, industry-leading low cabin altitude and 16 Gulfstream panoramic oval windows.

The all-new G400 offers a combination of long-range, high-speed performance; cabin comfort; and environmental efficiency unrivaled in its class. 

The G400 ramps up environmental performance by reducing fuel consumption, emissions and noise through its use of Gulfstream's aerodynamic clean-wing design and advanced Pratt & Whitney PW812GA engines. The aircraft will fly 4,200 nm/7,778 km at its long-range cruise speed of Mach 0.85. Three floorplans are offered, with options for seating up to nine, 11 or 12 passengers, and the G400 provides the signature Gulfstream Cabin Experience and 10 Gulfstream panoramic oval windows.

G800 customer deliveries are anticipated to begin in 2023 and G400 deliveries are anticipated to begin in 2025.