Get ready for AsBAA Malaysia Virtual Safety Forum 2021!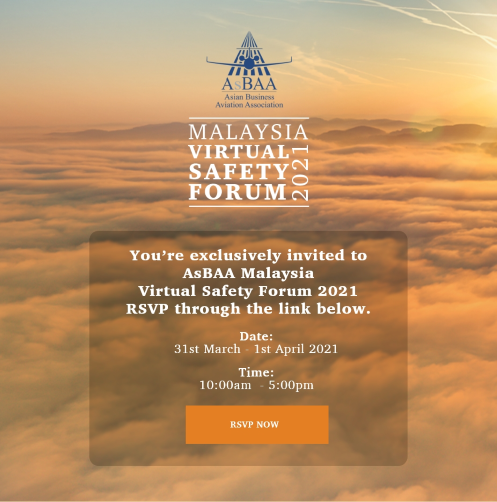 The AsBAA Malaysia Virtual Safety Forum 2021 is scheduled for 31 March to 1 April 2021 from 10AM to 5:10PM local time. The two-day event will include keynotes from Malaysia's Minister of Transport (MOT), Civil Aviation Authority of Malaysia (CAAM), Invest Selangor, and the National Transportation Safety Board (NTSB). The event will highlight local operational safety issues concerning regulations, operations, accident investigation, SMS, flight data monitoring, airmanship, and others. 

We have kept all registrants from Malaysia Safety Day 2020 and transferred them to this event, so if you have registered for that, you will not need to register again. If you would like to register for the first time, or to double check your registration, please visit here. See you all next week!