senior executive executive flight operations flight dispatch
Senior Executive / Executive, Flight Operations (Flight Dispatch)
Metrojet Limited
Hong Kong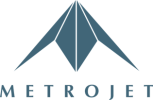 Key Accountabilities
Be the first point of contact between client and Metrojet flight operations services.
Respond to all client messages providing solutions to specific enquiries, new flight reservation requests and changes on the existing reservations, in a prompt, consultative, personalized and efficient way in order to guarantee that the client needs are met and/or exceeded.
Coordinate with Lead Captains (LC) on assigning flight crew.
Monitor crew Flight Duty Period (FDP), rest and day off requirements to ensure compliance with the FTL scheme and also check crew qualifications, training records, license and landing recency to ensure operations excellence.
Liaise with Flight Operations management for a replacement plan regarding crewing issue.
Submit all trip information via flight scheduling system to ensure relevant information is passed to related parties.
Liaise with vendors for operational information of destination and alternate airports, Flight Information Regions (FIR) and air routes.
Coordinate with Pilot in Command (PIC) for aircraft ground handling requirements, as well as crew logistical support including hotel, ground transportation and repositioning.
Monitor vendor's services to ensure successful operation of flights and follow up progress throughout the trip.
Coordinate with client for flight related service requirements including hotel, ground transportation, catering and passenger handling.
Liaise with client over itinerary changes, latest passenger lists and any additional information required during the trip.
Provide updates of trip arrangements to client from time to time.
Be the daily controller who responsible for assigning duties to the team to ensure even workload among the team.
Monitor the daily operations of IOC to ensure all services are being delivered to clients and crew efficiently and accurately.
Conduct quality check for flights which will operate in the next 72 hours.
Job Specifications: 
Minimum of 5 years of aviation experience with bachelor's degree in aviation, hospitality or related field
Holder of FAA dispatcher certificate is an advantage.
Proficiency in managing charter flights is an advantage.
Proficiency in flight scheduling system, FOS is preferred.
A thorough knowledge of Flight Time Limitations (FTLs).
Experience of managing high-volume of plan/ schedule and ability to work shift.
Detailed minded, meticulous, proactive, strong problem-solving skills.
Able to make decision, work independently and highly motivated.
Strong client servicing and communication skills, both in English and Chinese.
Proficiency in MS Office.
Candidate with less experience will be considered as Executive, Flight Operations
Location
1303-06 One Citygate, 20 Tat Tung Road, Tung Chung, Hong Kong